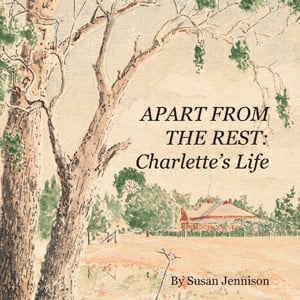 $

19.95
Apart from the Rest: Charlette's Life
A novel by Susan Jennison
This story, written as a letter, tells the life of Charlette's audacious and careless life.
"Dear Maurice,
The story of your Grandmother, is the story of a woman who never loved, and yet has to have been loved by the very least, three people - the three men of her life - two she married and the third she just partnered........
Dead people cannot make any comment or sit in judgement of you."
Intrigue, dismay, disgust and excitement can be part of the exploration of reading this tale.